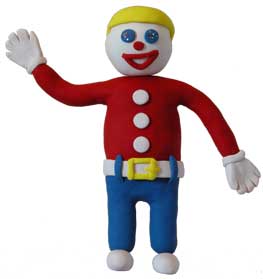 In an obvious move to attract younger customers,
Master Card
is using M. Bill as a new spokesman for their credit card. Nothing says, "up with the trends" like dusting off a gem like this one. Was Artie Johnson not available? Sock it to me!
Wasn't Mr. Bill only funny b/c you were either high or 5 years old? I need an idea that keeps on giving!