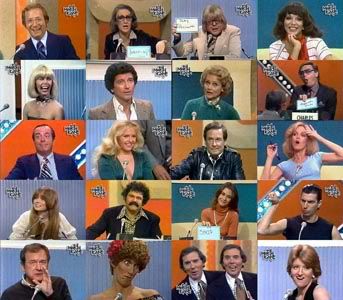 BloggerBuzz
fills in two of the blanks by reporting that Sarah Silverman and Norm McDonald will be two of the panelist on the remake of "Match Game." No host has been announced. Sorry Jimmy Pardo! I guess there's still hope.
Pardo set up an
online petition
to get him to be a host. If you want to be a host of a show, get an agent to call a person. Maybe it will work. We still don't know. No host has been announced.
At least real and funny people have been cast. Not the usual suspects of professional celebrities. You know, Carnie Wilson, two out of three Brady boys, Steven Baldwin, Omarosa...
I would book Mo'nique. She would be great. Yes, I said it! I like Mo'nique! Well who would you pick?
Here's a
funny page
of celebs smoking on the Match Game.