Some TV show titles and/or plots seem to show up over and over again. Then the show does a quick death and a couple years later - it's there again.
Sitcoms about teachers is one that has come back. Not the young, problem filled teens, but the teachers.
"Sit Down, Shut up" is an animated sitcom on Fox about a group of teachers. what's different? It's animated.
I'm sure I'm missing a few, but here's what i could think of off the top of my head...
Teachers Only
- 1982 (NBC)starred Normal Fell and Lynn Redgrave as teachers who did slow burns and was tall - respectively. The show did not last very long.

"The Bronx Zoo" - 1987 (NBC)
- was a drama about teaching a tough NY high school. The actual Bronx Zoo tried to sue to change the title. Lasted less than a season.
The Faulty
- 1996 (ABC) - Like Techers Only it was about the behind the doors of the teachers' lounge...did not make it past it's first order of episodes.
"Boston Public"
2000 (FOX) Like "BZ" it was a drama about a super tough inner city high school. It lasted a couple of seasons. They kept adding hot teachers to the cast. didn't help much.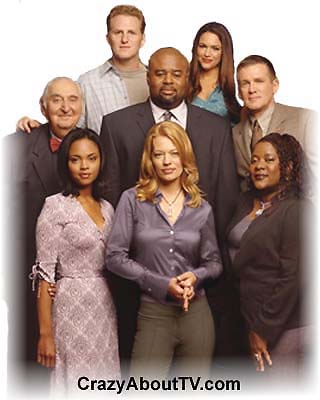 "Teachers."
2006 (NBC) Ten years after the failure of "The Faculty" NBC returns to the format. This time with a
wacky/ Bill Murry
type teacher with a loyal black best friend and woman he is pining for. Plus an uptight teacher who they class heads with. It lasted 6 episodes.
Now the FOX has changed everything in the genre. They animated it...and it's funny.
UPDATE:
FOX HAS MOVED THE SHOW TO SUNDAYS AT 7. Not a good sign. I guess we'll have to wait 3 to 5 years for another teacher show. Maybe next time it will be in SPACE! SPACE!